Streamlined task maintenance management, saving time and money

Intuitive

Customised

Cost Effective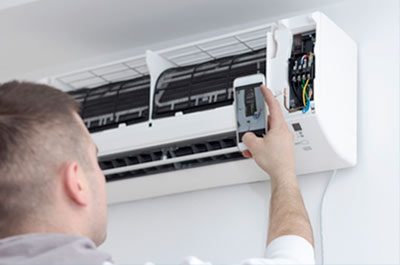 Mainteno is a complete, cost-effective solution for task facilities management.
Whether it's managing planned maintenance or dealing with fault repairs,
Mainteno simplifies the day-to-day maintenance of almost any organisation.
Our award-winning CAFM software keeps everyone in the loop and archives all your
communication and documentation in one place. For total control of your
organisation's assets, Mainteno also seamlessly incorporates asset
management and tracking.
Mainteno streamlines every aspect of the maintenance management process,
saving your organisation time and money.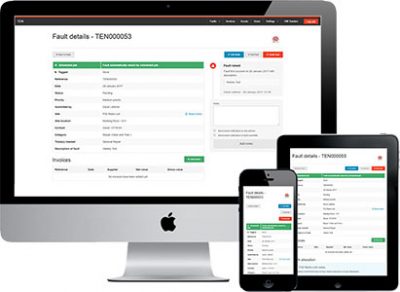 Usability made affordable
Mainteno is the CMMS and CAFM (Computer Aided Facilities Management) solution designed with practicality in mind. The interface is so intuitive that basic operation can be learned in minutes, and you can be a power user in one afternoon.
Elegant usability usually means a hefty price tag — so our customers are often surprised to learn just how affordable Mainteno is. No set-up fees, no lengthy contracts and a free two-week trial* all mean that the system starts paying for itself straight away.
* for eligible customers
Mainteno adapts to any organisation's maintenance needs.
Schedule regular maintenance
keep on top of all planned preventative maintenance
Raise faults
report by smartphone or other web-enabled device, attaching photos as needed
Organise repairs
managers, staff, contractors are contacted automatically
Monitor contractors
record contractor visits, analyse performance and set compliance tasks
Audit all maintenance
record all quotes, receipts, signatures, certificates and
communication centrally
Track assets
instantly access the number, location, value, expected lifespan
and maintenance costs for any asset
The System
Mainteno's innovative software system is user-friendly and adapable. Perfect for managing all aspects of maintenance, our system also tracks assets and is suited to more general task management. Learn more

Managing Maintenance
Report faults quickly by any web-enabled device, smartphone, tablet
Show problems
accurately with photos
Automatically contact repair services
Easily track progress
Immediately document work completion
Monitor and analyse contractors' work
Make efficiency savings for users and their contractors
Asset Tracking
Integrates fully with task management
Complete inventory of all company assets
Asset values and costs at a glance
Provides powerful data for buying decisions
Add images and warranty documents to assets

Task Management & Checklists
Store tasks in one system
Share tasks efficiently with staff
Break down complex tasks into checklists
Prioritise and classify tasks with 'traffic lights'
Keep on top of deadlines
Prioritise all your work
Track time and cost of tasks
Access 24/7 from any location
Planned Maintenance
Simplify planned preventative maintenance
Auto allocate task
Detailed reporting of future and past tasks
Direct allocation of work to relevant parties
Scheduled email reminders
Automatically link tasks to calendars: iCalendar, Outlook,  Gmail

Quotes & Invoicing
Send multiple requests for bids
Notify winning and unsuccessful bidders at a click
Invoices easily uploaded by contractors
Store all quotes and invoices centrally
Seamless integrates with task and maintenance management
Our Service
Exceptional customer service supports the Mainteno system every step. Learn more

Set-up
You talk, we listen. Then we adapt Mainteno to your needs.

Training
We ensure you get the most from the system.

Ongoing support
Prompt, efficient support with any aspect of Mainteno.

Help with migrating
Need help moving from your old system? We're on it

Free trial
Eligible customers can try Mainteno with no commitment.
To find out what Mainteno can offer your business. Get in touch to arrange a demo.
Case studies
Mainteno has proven itself in a diverse range of businesses and other organisations. For organisations like yours, it has revolutionised how they manage their daily tasks and track their assets
View Case studies
Mainteno has lowered costs, increased efficiency, simplified record-keeping and much more
Elisa Wood
Support & Contact
Enquiries
If you're intrigued by Mainteno's capabilities, and wonder whether it's right for your organisation, please get in touch.
By submitting your contact information you agree that Redro Ltd may contact you regarding relevant content and events.
For existing clients
Whether you have a billing query, a technical issue or some feedback to offer, we aim to be prompt and efficient in our response.